U19 Youth Drone Soccer
Coed Programs for Grades 6-12 (Middle and High School)
Aviation is a Team Sport
U.S. Drone Soccer is an aviation workforce development program. Our mission is to help schools adopt accessible pathways for students into high-demand, high-paying aerospace careers.

DS U19 Youth programs gamify engineering problem solving and immerse students in the language and culture of aviation. Drone soccer can be implemented as classroom enrichment or after-school competitive clubs as students build, program, innovate, and learn to fly as a team. Full-contact gameplay takes place inside a netted arena that fits in any school. Over 115 institutions have joined our national esports league with competitions happening across the country, serving as a feeder program for advanced courses and aviation careers.
Advanced Drone Training for Educators
No prior drone experience is necessary! U.S. Drone Soccer provides Professional Development that combines best practices from both the aerospace industry and youth athletics. But we also partner with industry leaders to offer advanced courses including FAA Part 107 Remote Pilot Certificate course and test-prep, flight operations, rapid orthomosaics (Pix4D), comprehensive aerial photography, construction surveying, commercial roof inspections, cell tower inspections, and 3D mapping. We want to help teachers earn CTE accreditation to fund lasting aviation pathways.
Industry Ready at Graduation
Did you know that the airline industry is cancelling thousands of flights because they are critically understaffed in high-paying technical positions? Drone operators are also in high demand, your students can earn a FAA PArt 107 Remote Pilot Certificate at the age of 16 and earn an estimated starting salary of $35-50 per hour!
All lessons are taught following FAA Crew Resource Management principles which is how professionals in the aerospace industry collaborate and apply engineering problem solving in high stress environments. Students can engage in a depth of learning with open-source drone technology that is modular and reparable. This early foundation paves the way to earning a FAA Part 107 Remote Pilot License as preparation for their future - we are partnering with flight schools, two-year technical colleges, and four-year universities to offer life-changing opportunities to young people.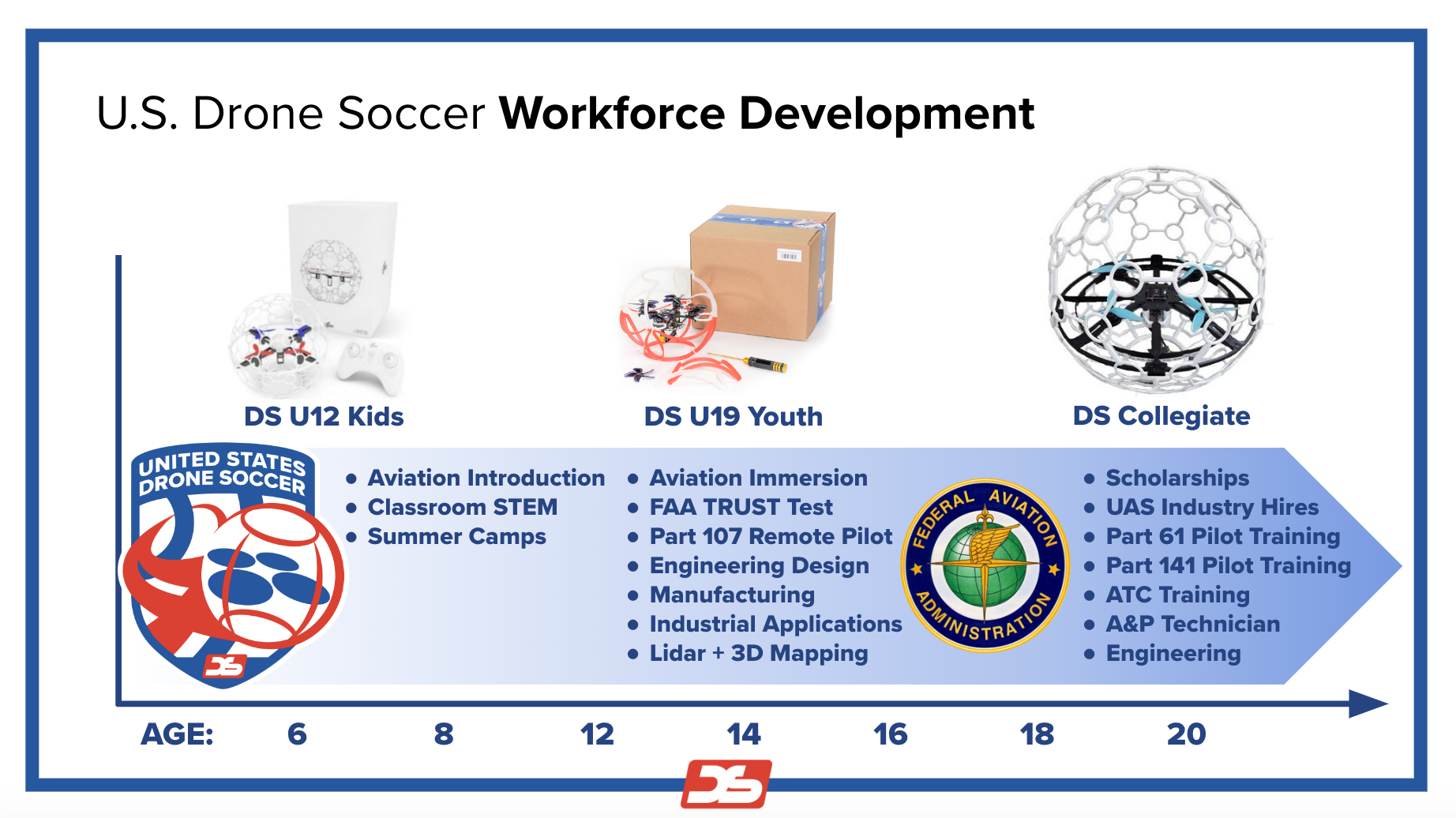 Comprehensive Aviation Pathways
We complete aviation pathways from college to elementary so that every student can visualize their future. Collegiate Drone Soccer programs train undergraduate students who serve as role-models, coaches, and referees for precollegiate outreach. High School teams can incentivize juniors and seniors to earn their FAA Part 107 Remote Pilot certificate to be hired as camp counselors for middle and elementary programs. This community model provides a robust support system for educators and an active competitive league for students.

Out of the Box Success

We provide everything educators need to be successful, with training and on-call support.

Low Recurring Costs

The consistency of the sport means that the program can easily be maintained/repeated with new students.
Industry Applications
Students must build, program, and fly using professional-grade, open-source drone technology with direct industry applications.
International Sport
Drone Soccer is the first robotic competition that is also a team sport governed by the World Air Sports Federation (FAI).
Aviation Immersion
Taught like real pilot training with the vocabulary and culture of safety for future aviation careers.
Athletic Model

Students and parents are so excited about Drone Soccer, they don't care about all the real skills they are learning.
The best PD training I have ever attended. They offer phenomenal support for teachers and students who are new to Drone Soccer.
The knowledge base that the Drone Soccer program provides students for their future is truly inspiring.
Full-Contact Competition
Drone Soccer is a thrilling full-contact aerial sport. The top 32 teams from around the country will be invited to the U.S. Drone Soccer National Championship presented by XPONENTIAL 2024, the largest drone and autonomy trade show and hiring fair. The winning middle or high school team will become the U.S. National Team (20cm Class) at the World Air Sports Federation (FAI) 2024 Drone Soccer World Cup.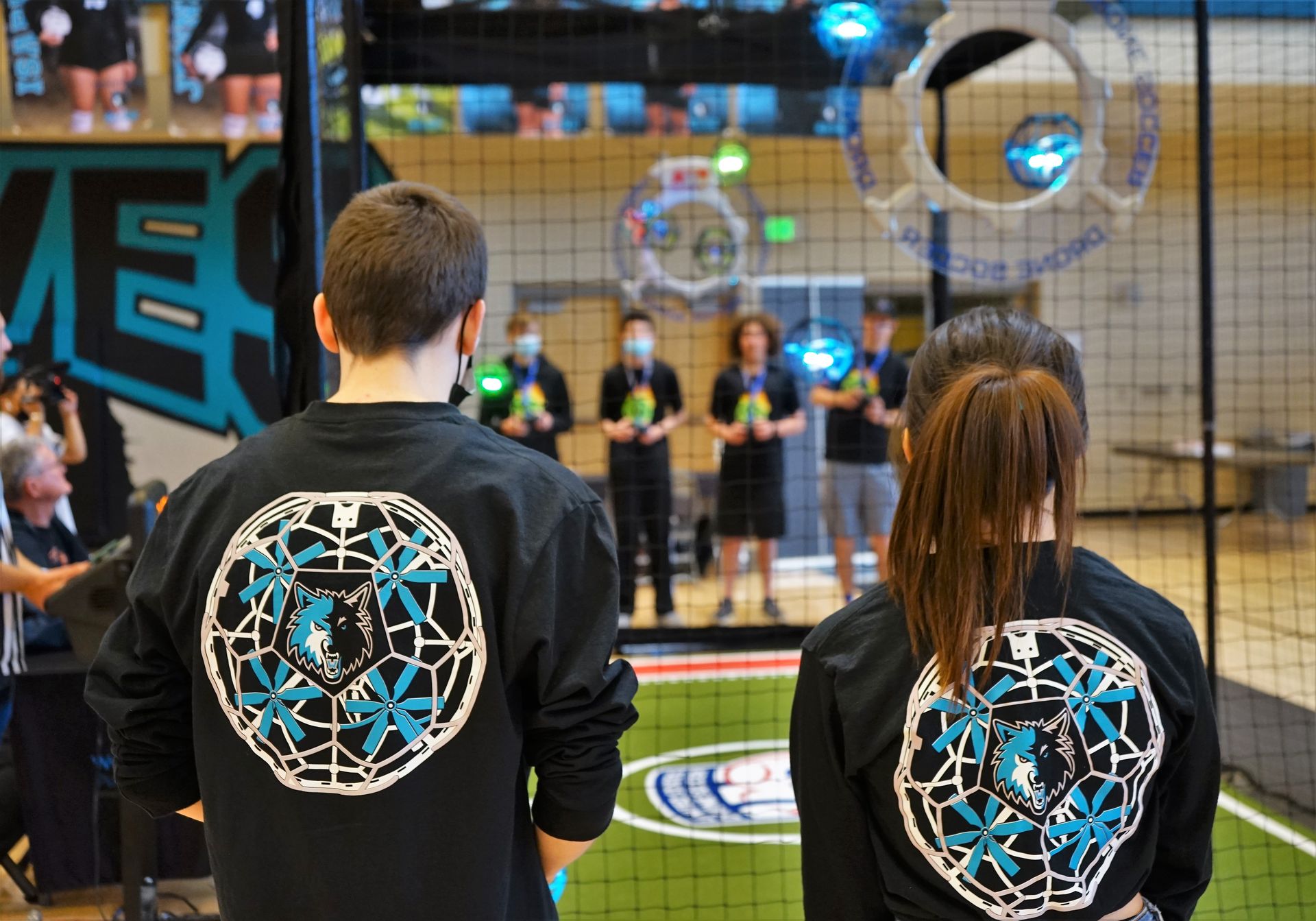 Recommended for Gender Equity and Diversity
All of our competitive teams must be Coed according to our Code of Conduct, which places an emphasis on recruiting diverse student teams. The FAA Advanced Aviation Advisory Committee specifically recommended U.S. Drone Soccer to improve gender equity in STEM fields during their February 23rd, 2022 meeting (Task Group #12: Integrating UAS Operations into K-12 Curriculums Recommendations). We were also featured in Diversity In Action Magazine for our impact on communities that have been historically excluded from aviation.
Fast-Placed Gameplay
Drone Soccer matches are fast-paced contests where each team rams and block each other to prevent the opposing team's Striker from scoring. Matches played by teams 5v5. Each roster must be coed and may have a maximum of ten players and drones per team. A Match consists of three Sets of three minutes duration, with each team's Striker attempting to score more goals than the opposing team. The winner is determined by the best of three Sets, and between each Set teams must act like pit crews to quickly repair battle damage.

Getting Started
Onboarding and Implementation
Schools and districts have an easy onboarding process for administrators through our business to business (B2B) Portal. All requests are reviewed within 1-3 business days and you will be provided information and direct support from our team.
For all other nonprofit and for-profit organizations, we understand that building a youth program takes time. Our staff and network of partner organizations will support you along the way to establish a sustainable outreach program, including fundraising and grant assistance. We recommend you plan 45 days between initial purchase and student programs to allow for staff training and familiarization.
Launching Pilot Programs
Once your staff is trained with demonstration equipment, we will support you in launching your local league events. We recommend running a short camp program (10-20 students, 12-16 hours of engagement) and using these students as your demo pilots. With something new like Drone Soccer, seeing it in person is important and we recommend a public demo for civic leaders, district superintendents, CTE directors, and community sponsor companies.
Classroom Requirements
All flight operations must take place indoors within a netted enclosure for safety and FAA compliance. Operations indoors are exempt from FAA regulations and do not require certifications for participants or registration of aircraft. Minimum recommended floor area is 30x40ft with 12ft ceiling height.
We worked with Michelin Inflatable Products on a durable, high quality Game Arena that can be set up by a single teacher in less than ten minutes. The result comes with a one year warrantee and any damaged air bladders can be easily replaced in minutes. The packed Game Arena is 45lbs and fits in the trunk of any car.
Free Software
Free third-party software is required for the use of our products and participation in our program.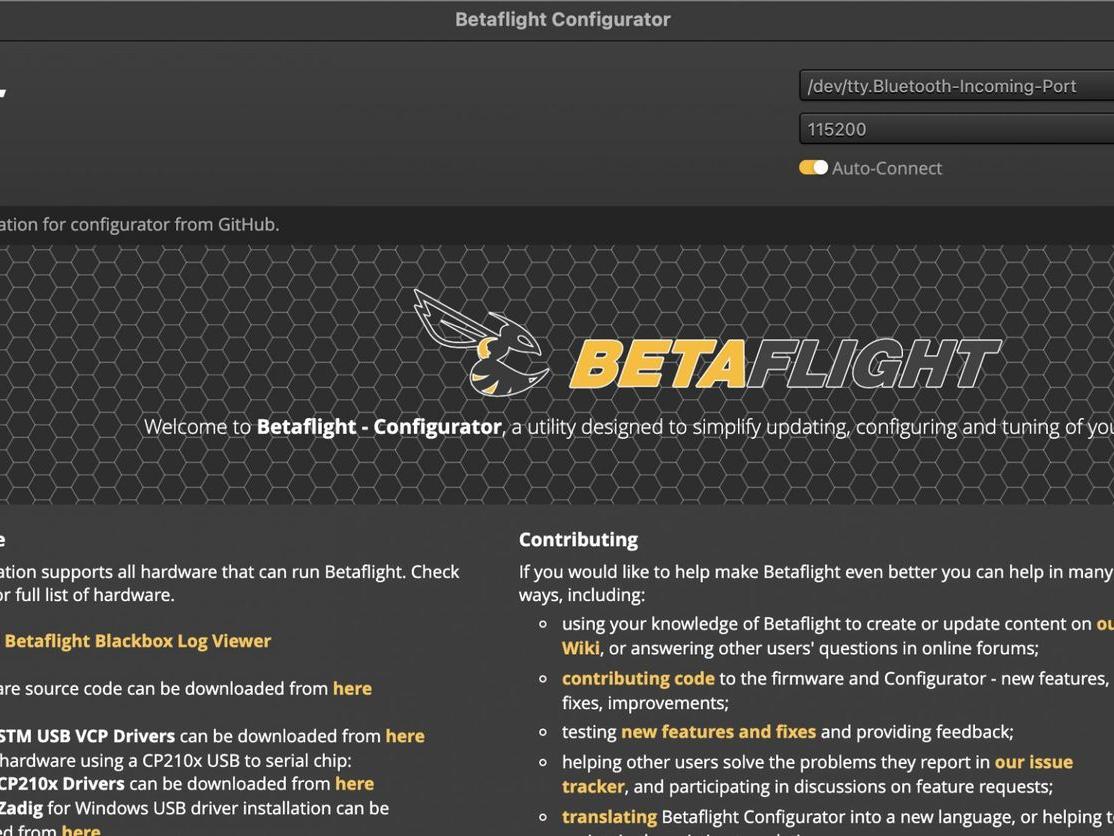 Betaflight
Betaflight Configurator 10.8 is a free, community-developed open-source flight controller Graphical User Interface (GUI) tool which allows users to adjust the flight dynamics and troubleshoot drone settings.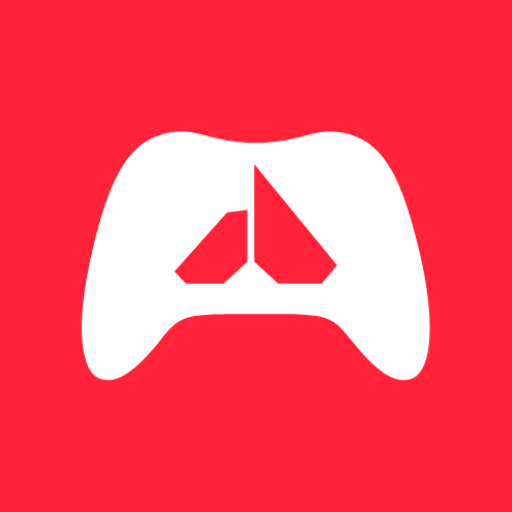 FPV.Ctrl App
Use of this mobile app is required to modify and connect the radio controller. The Orqa FPV.Ctrl mobile app is free and available on the Apple App Store and Google Play.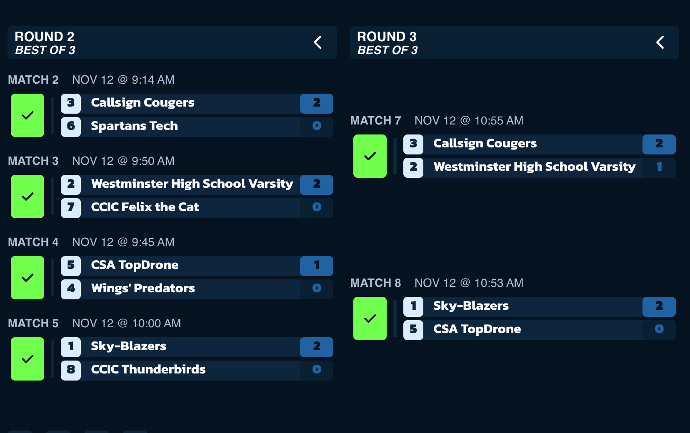 LeagueOS
LeagueOS is used for all U.S. Drone Soccer and International Drone Soccer team registration, rosters, and competitions. Parents may create accounts for their students (only email and age are required), or educators may create detached accounts where no data is collected.

All-Inclusive Bundles
Durable & Reparable Hardware
Our drones are designed for full-contact gameplay and are as tough as we could make them. Every drone is made from professional-grade modular components that can be completely disassembled and rebuilt for the duration of the program. Your products will always be compatible with future products and you can upgrade or replace individual components easily from our online replacement store.
Low Ongoing Costs
With low upkeep for propellers and batteries, ongoing costs are a fraction of upkeep for similar robotics programs. Programs should estimate $1,500 for second year costs inluding replacement parts and league registration.
Complete League in a Box
We included everything necessary to support an organizations over a season. This includes a netted drone "arena" enclosure, educational license with access to support videos and educational materials, and drone equipment bundles that come with twelve individual kits supporting two teams (fully engaging 10-20 students).
Programs should budget $18,000 for startup and first year costs.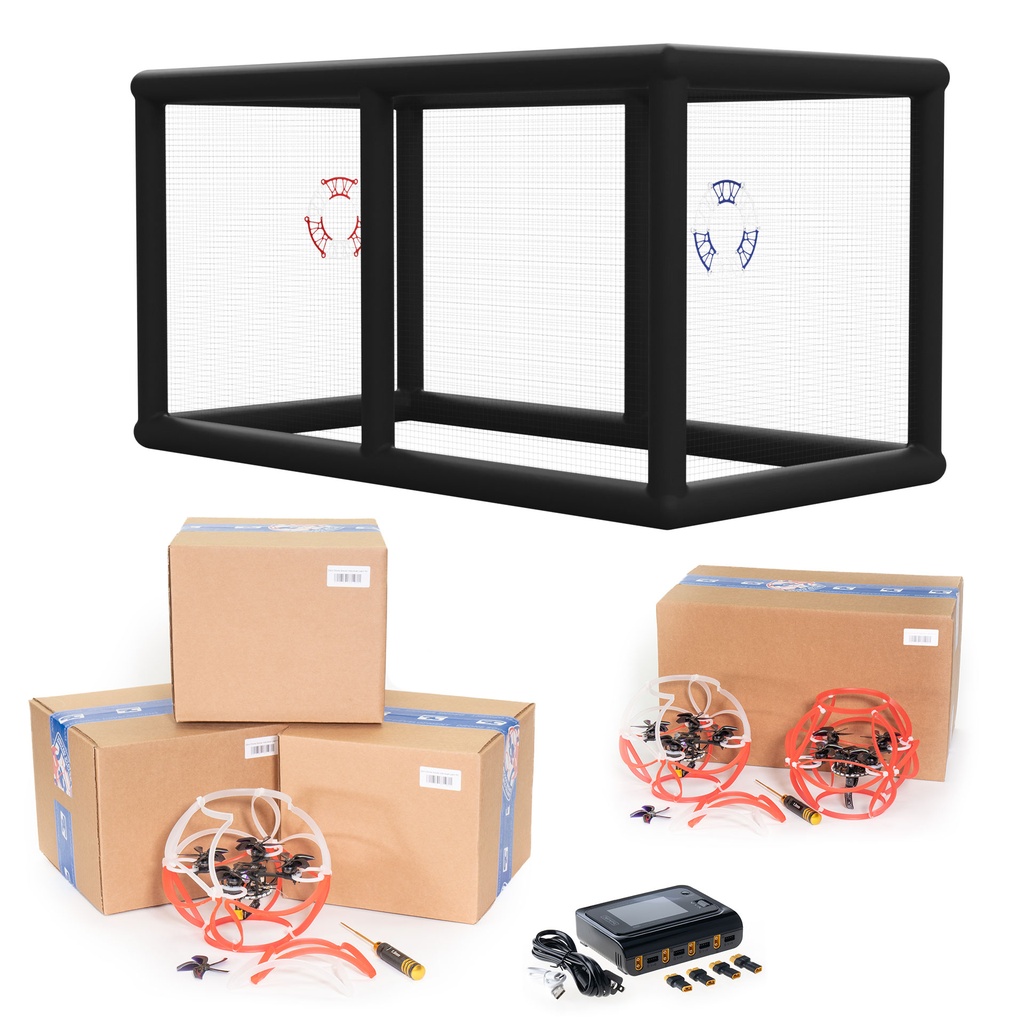 Monthly Student & Teacher Awards
This is an opportunity to highlight all of our talented individuals and their accomplishments. Organizations may submit one nominee per month for each category, with monthly awards to be announce. All nominees submitted are eligible for the national awards. Please prepare the following for your submissions:
A paragraph description of their achievements
A paragraph letter of recommendation
A picture of the student
A media release from your organization
Aviation Achievement Award
Eligibility: All students grades 6-12
Description: Nominate your student or staff who have advanced their lifelong pursuit of aviation through training milestones, internships, scholarships, or special projects.
Outreach Award
Eligibility: All students grades 6-12
Description: Nominate students who have helped increase visibility and accessibility of aerospace opportunities in their community through projects, internships, & social media.
Top Pilot Award
Eligibility: All students grades 6-12
Description: Nominate students who have distinguished themselves through leadership, expertise, and support to their drone soccer team or league.
Aerospace Education Award
Eligibility: All teachers, educators, and coaches including undergraduate program managers
Description: Nominate mentors who have made a meaningful impact on young people through their passion for flight, engineering, and lifelong learning.
Student & Team Contests
These contest can engage students beyond Drone Soccer and help connect them to opportunities in aerospace. There are no limit on the number of contest
A paragraph description of the project, process, and design choices
A paragraph letter of recommendation from the teacher or coach describing the project team and process
Upload all media associated with the project (ex: project cover photo, video, art file)
A media release from your organization
Monthly Social Media Content Contest
Eligibility: All student teams grades 6-12
Deliverable: Cover photo and social video
Deadline: Last day of each month
Description: Share your team in action with short videos for social media that display tactics, gameplay, or preparation. The best videos will be reviewed and shared each month.
Engineering Design Contest
Eligibility: All students grades 6-12
Deliverable: Cover photo, presentation video (3 min) including performance demo, design documentation
Deadline: March 18th
Description: Design and fabricate a modification, upgrade, or unique part for your DS200 Drone Soccer Ball to address a specific use. A panel of judges will rank submissions according to project complexity, fun and accessibility of presented information for a student audience, and confidence in spoken word delivery. Be sure to document your engineering design process to include in your presentation:
Define the criteria and constraints of a design problem

Evaluate competing design solutions using a systematic process

Analyze data from tests to determine similarities and differences among solutions

Model to generate data for iterative testing towards an optimal design
Aerospace Career Immersion Virtual Poster
Eligibility: All students grades 6-12
Deliverable: Cover photo, virtual poster presentation (3 min)
Deadline: March 18th
Description: Interview or shadow an aerospace profession of your choosing and create a three minute video presentation (including some brief images, slides, or clips) about your experience. Your target audience is other Drone Soccer pilots who might potentially be interested in that career and how to pursue it. A panel of judges will rank submissions according to depth of career research (regardless of method), fun and accessibility of presented information for a student audience, and confidence in spoken word delivery. Example topics to include:
The skills and challenges of their profession
How their profession has evolved over history, where it is going
What makes their profession exciting or unique
How their profession connects to your classroom topics
What are the steps for students to enter that profession
Team Flight Patch Design Contest
Eligibility: All students grades 6-12
Deliverable: Cover photo, presentation video (1 min), art file.
Deadline: March 18th
Description: Design an embroidered cloth flight patch to be worn by your team and traded with other teams. We recommend a maximum design size of 4 inches. Designs should incorporate motifs to represent your team, school or program, as well as local aerospace and aviation heritage. A presentation video (1 minute or less) should showcase your chosen design elements, symbolism, and historical significance. We recommend bold linework for clean embroidery and can recommend thestudio.com to have them produced for your team. More information about how to design a flight or mission patch?

National Commemorative Coin Design Contest
Eligibility: All students grades 6-12
Deliverable: Cover photo, presentation video (1 min), art file.
Deadline: March 18th
Description: Design a commemorative challenge coin (1.75" to 2") for U.S. Drone Soccer that incorporates motifs from American aerospace and aviation heritage. These are often given as awards for achievements or to commemorate special events. The winning design will be minted and presented to the League in April. A presentation video (1 minute or less) should showcase your chosen design elements, symbolism, and historical significance. What is a challenge coin (video)? More information about design and sizing.