U19 Drone Soccer Rules

Code of Conduct
Fielding Diverse Coed Teams
All teams must intentionally create and maintain a welcome and supportive environment for new pilots, and ensure equal representation and participation of all genders, abilities, and communities that have been historically excluded from aviation.
Respect and Anti-Harassment
All players have the right to equal participation and respect without fear, bullying, intimidation, or belittlement. U.S. Drone Soccer maintains a zero tolerance policy for bullying, racism, bigotry, and sexual harassment. All officials and coaches have a duty to immediately report known or suspected situations involving a minor that are unsafe or inappropriate. It is a violation of this policy to retaliate against any person who asserts their rights regarding harassment.
Safe Aircraft Operation
Each pilot and crew member must take responsibility for the condition and operation of their drones and equipment. All flights should be conducted in a netted arena or designated practice area. Reckless flight or intentional damage to other teams or players will not be tolerated. Each participant, students and teacher, must practice good situational awareness to ensure the safety of themselves and others.
Integrity & Fair Play
Teams cannot interfere with the equipment or operations of other teams. Examples of prohibited activities include radio frequency interference or jamming, hacking, distraction, disruptive chatter, eavesdropping, or tampering with equipment in any way.
Anonymous Reporting
Mirroring practices in professional aviation, all concerns about unsafe situations or inappropriate conduct can be anonymously provided to league administrators. Please include your contact information and a description of your concerns to [email protected]. Personally identifying information will be kept confidential unless prior consent is obtained, or the situation involves a suspected crime or threat to public safety that must be reported to law enforcement.
U19 Aircraft Classification
The Saker DS200 "Bantam" Drone Soccer Ball is a high-performance aircraft designed to meet all World Air Sports Federation (FAI) International Drone Soccer F9A-B (20cm) sporting codes. You may modify or compete with any drone as long as it falls within the following specifications: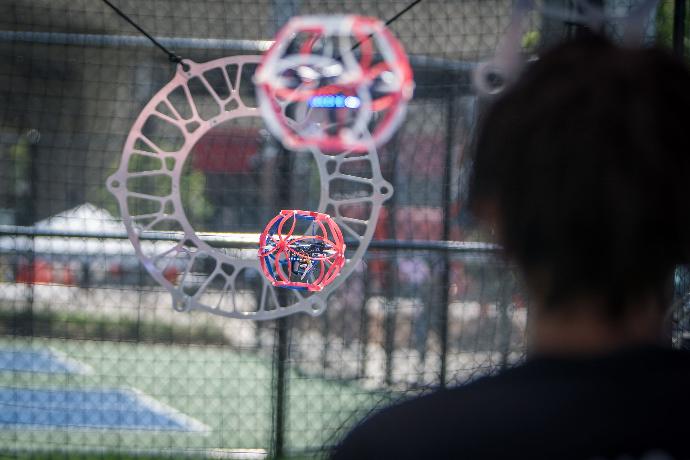 ​Aircraft
Maximum Total Weight: 300g
Exoskeleton Diameter 20cm ± 2 (7.9in)
Maximum Base Truncation: 2cm
Batteries: 3S or 4S (number of cells in each battery)
Max Voltage Per Battery Cell: 4.2V
Max Propeller Diameter: 7.6cm (3in.)
Radio Control (RC) Spectrum: 2.4 GHz
Battery
3S-4S Lithium Polymer Drone Racing Battery
Discharge Rate: 75C or higher
Capacity: Recommended 650mAh (4S) or 850mAh (3S)
Wiring Harness: 11-18V DC Power XT30 Connection
10
Rostered Players per Team
Team Composition
Drone Soccer is a coed (mixed) sport and teams must maintain a diverse and inclusive roster. A regulation Match is played by five active players. Six is the recommended team size. Each roster may have a maximum of ten players and ten drones (maximum of two per player).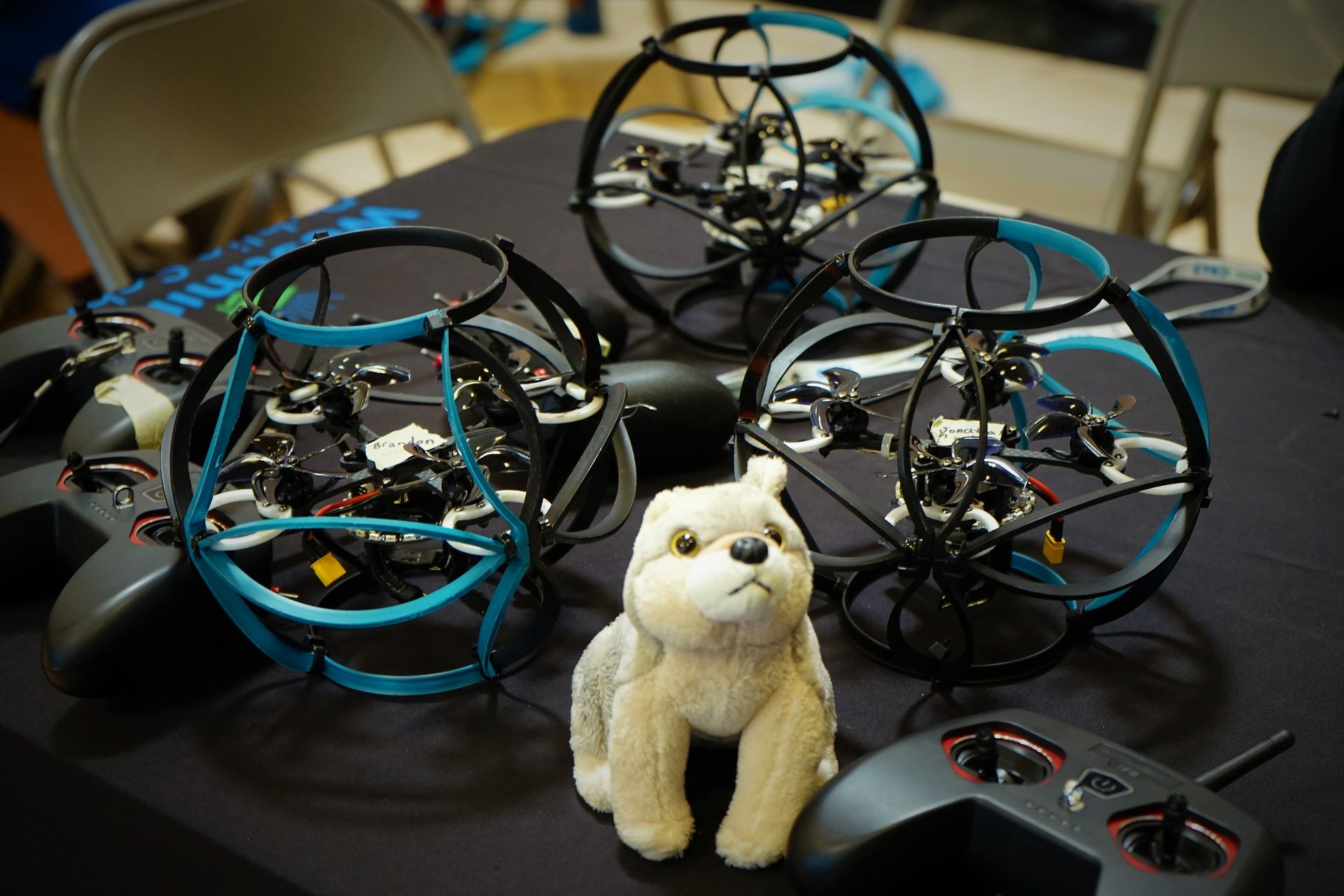 Team Identification
To assist in team identification, assemble drones so that ¾ of cage panels are one color, with the rear cage panels in a second color. If dividing equipment between two teams then have one team with white cages and a red rear panel, and one team with red cages and white rear panel. Remember that the rear penal should always correspond with the USB port on the Saker DS200 "Bantam" aircraft.
Competitive teams should paint their exoskeleton cages using a plastic paint. The rear panel should be a bright secondary color to aid in visual orientation of the drone. LED's should be similarly patterned with a team color on the front and sides of the drone. LED's should be programmed to change to a similar but distinct Striker pattern using a radio switch. Tail light colors correspond to each pilots' position below.
Positions
There are five positions in Drone Soccer each with unique identification and responsibilities. The Striker and Forward are offensive drones designated with special flags. The remaining three defensive drones are the Center, Sweeper, and Keeper. Only the Striker is able to score by flying through the opponents goal. If the Striker is damaged, the Forward can tag the Striker on the ground and assumer the Striker position.
Keeper

White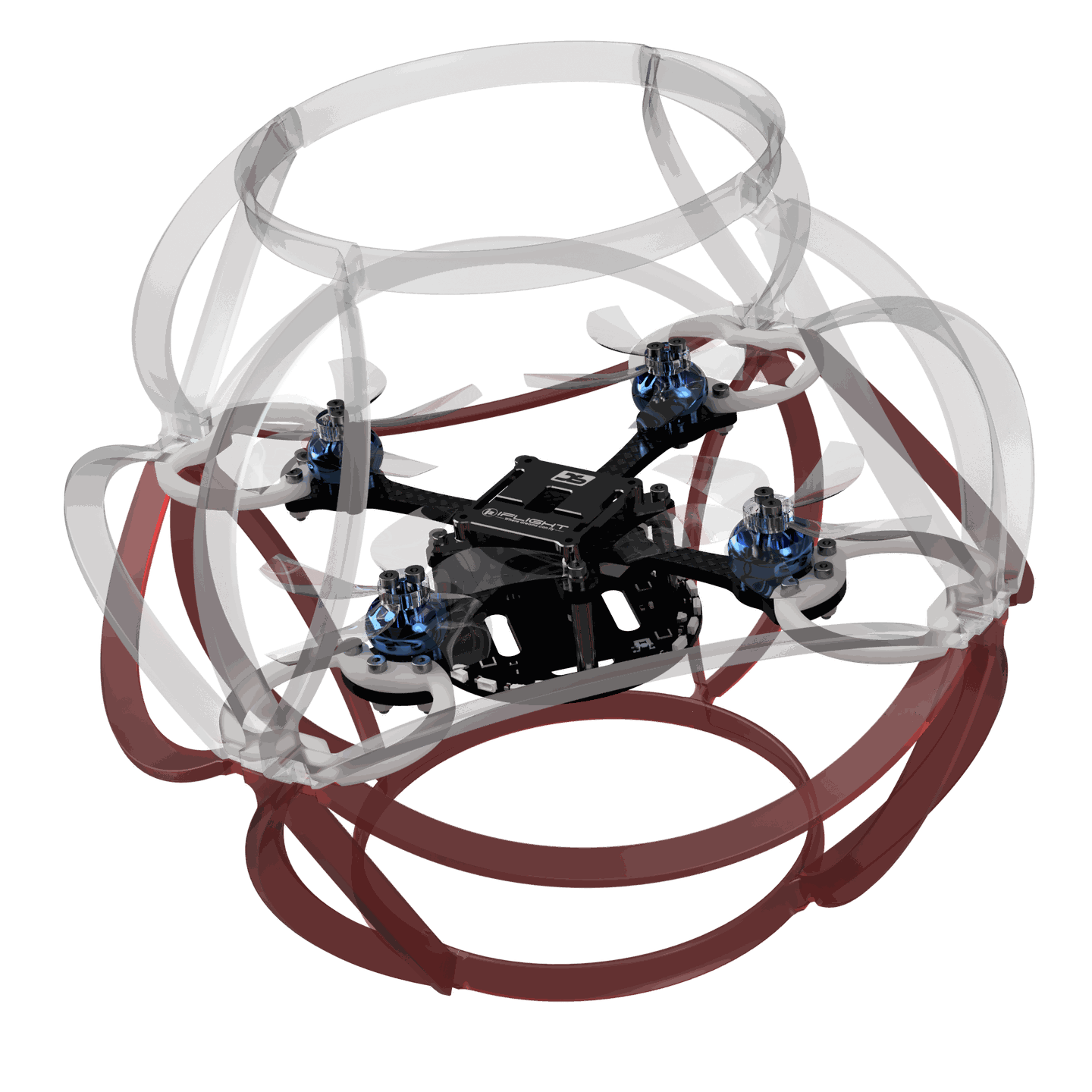 Sweeper

Yellow
Center

Blue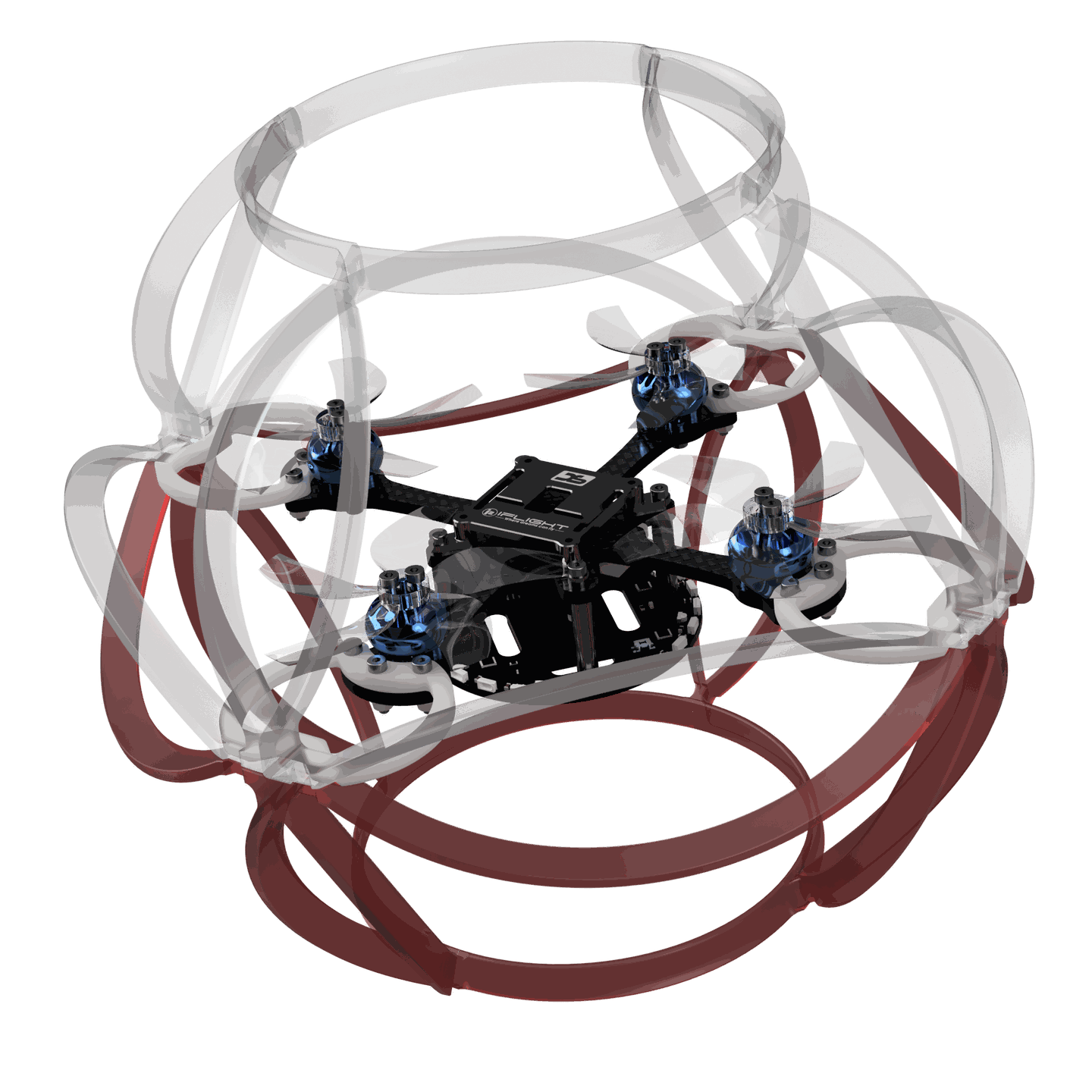 Forward

Red
Striker

Green