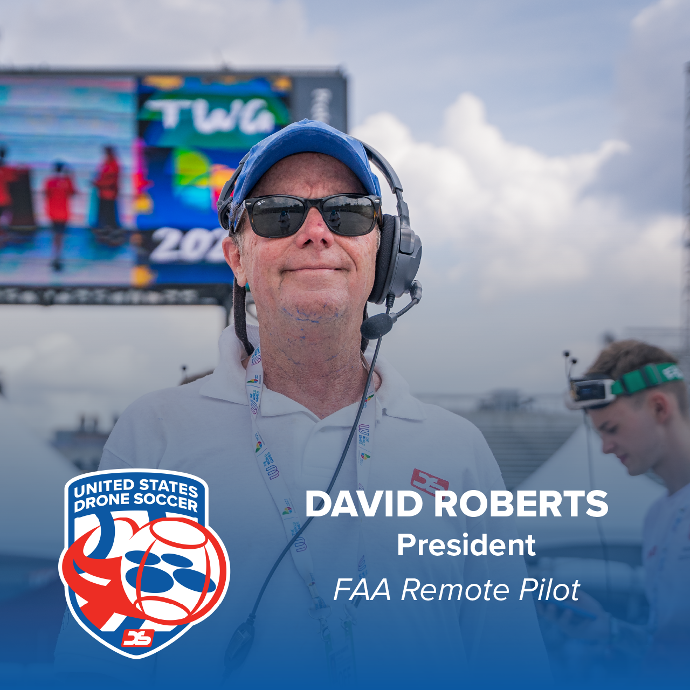 David Roberts twice led the U.S. Drone Racing Team to the FAI World Championships while serving as President (now Emeritus ) of MultiGP Drone Racing, the largest amateur drone racing organization in the world with 30,000 registered pilots. David has produced three American drone racing championships, the 2018 Pan Asian Drone Racing Exhibition, and The World Games 2022 Drone Racing Competition, and serves as Chair of the international drone sports committee for the World Air Sports Federation.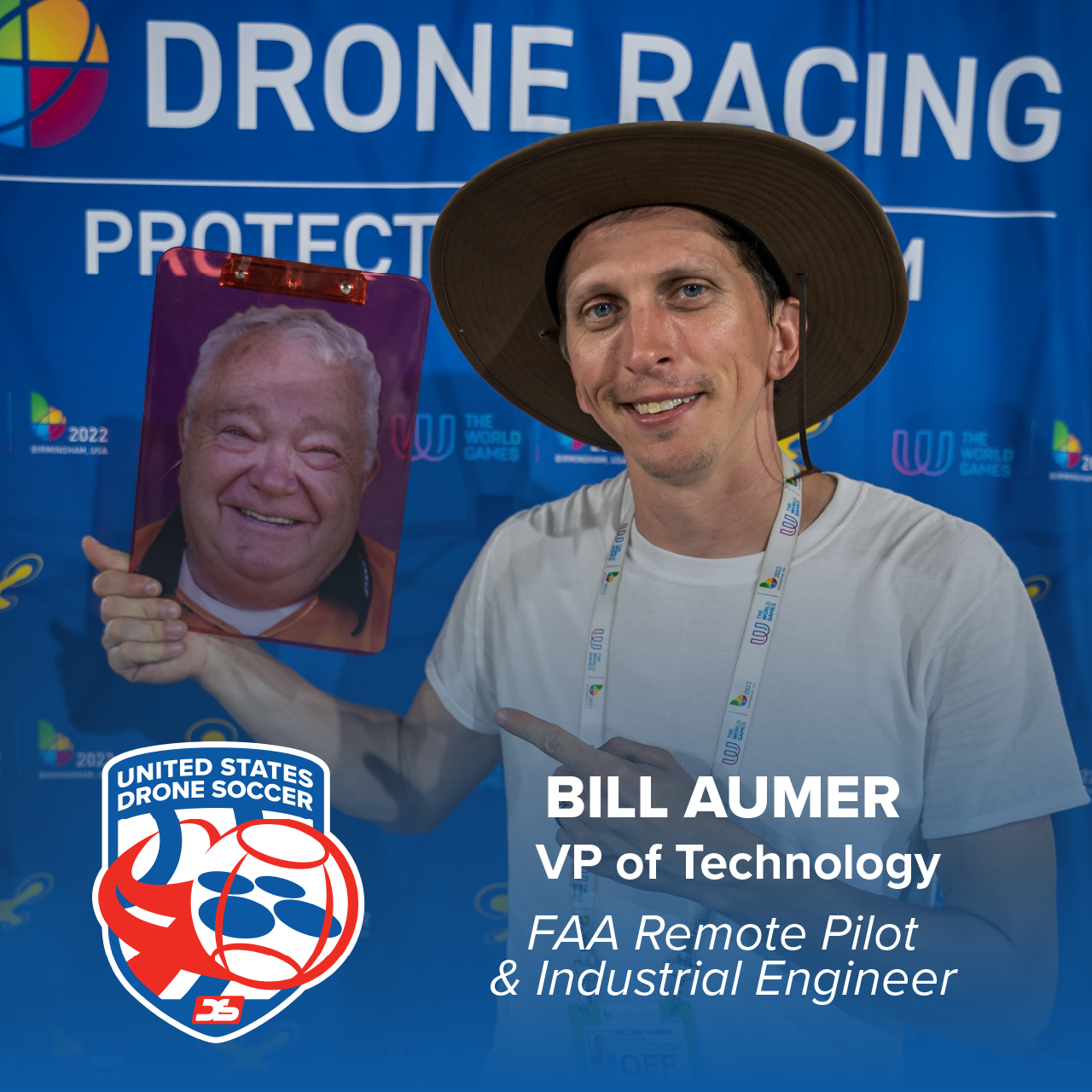 William Aumer is an industrial engineer that was introduced to model aviation by his grandfather at their local AMA club. With a degree from Buffalo State College William has gone on to teach design at Buffalo State University, produce animations for television, design commercial arcade products for children, and has film credits for aerial cinematography using drones of his own design. He is also a respected professional drone racing event producer including the U.S. Masters and international qualifying events.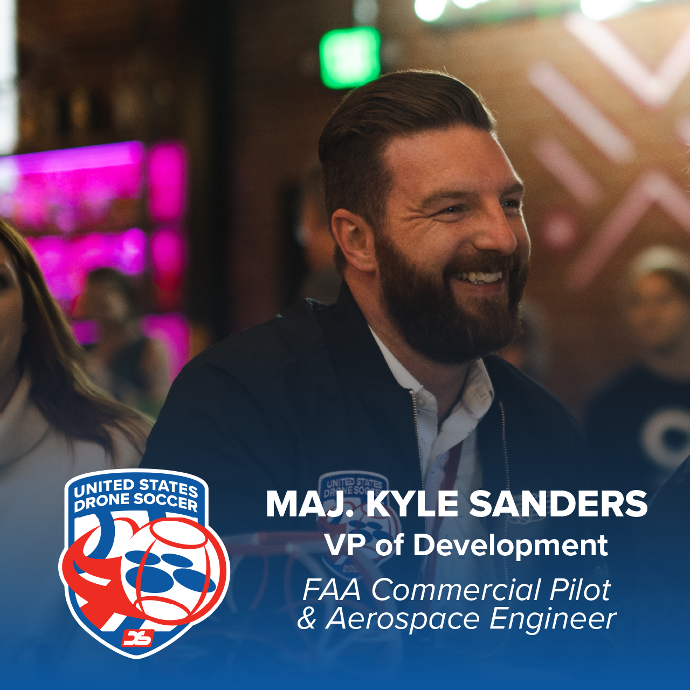 Maj. Kyle Sanders (Ret., USAF) is a retired combat pilot and graduate of the Air Force Academy where he later served as instructor pilot and coach of the Intercollegiate Flying Team. With a Masters in Education, he has led large-scale outreach programs for government, university, and nonprofit organizations. As nonprofit executive and a senior officer in the Air Force, he coordinated the Arkansas STEM Fest for 25,000 students attending in a single day with more than 100 participating exhibits, organizations, and state/federal agencies.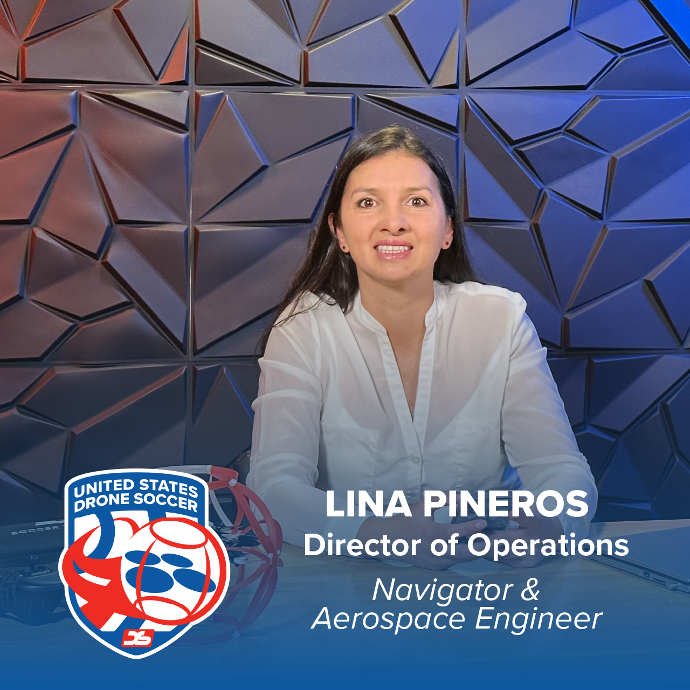 Lina Pineros was the first woman from the Colombian Air Force to graduate from the U.S. Air Force Academy as an international exchange cadet. She completed an aeronautical engineering degree in a second language, and returned to Colombia to serve as a flight navigator and design engineer on the T-90 CALIMA training aircraft. She later worked in aircraft maintenance, training, safety, and operations in civil aviation and is now pursuing an MBA at the University of Colorado in Colorado Springs.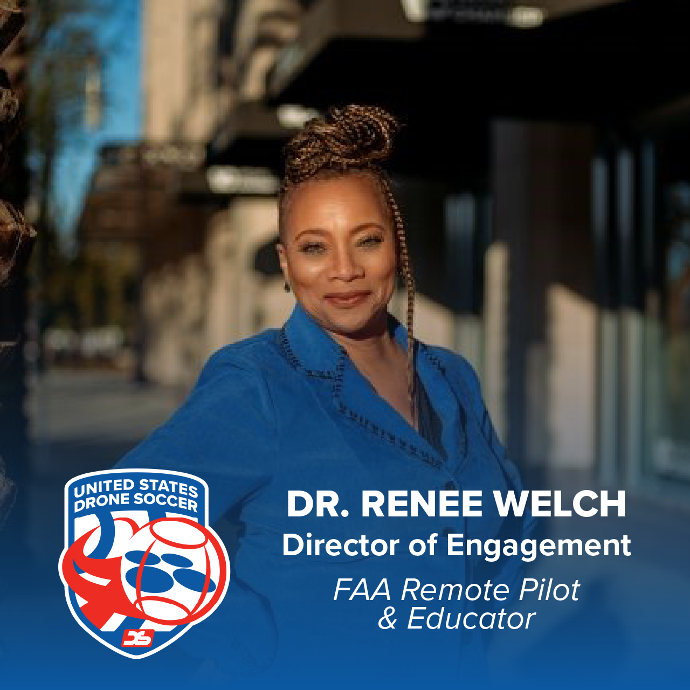 Dr. Renee Welch (PhD) is an uncrewed aerial systems advocate, with years of experience as a grant writer coupled with years as a seasoned grant write and reviewer. With a doctorate in educational policy, a master's in curriculum and a bachelor's in finance, she leverages 20 years of professional experience as a continuing education and workforce development specialist. She is a proud member of Women and Drones, AUSVI, Drone Responders.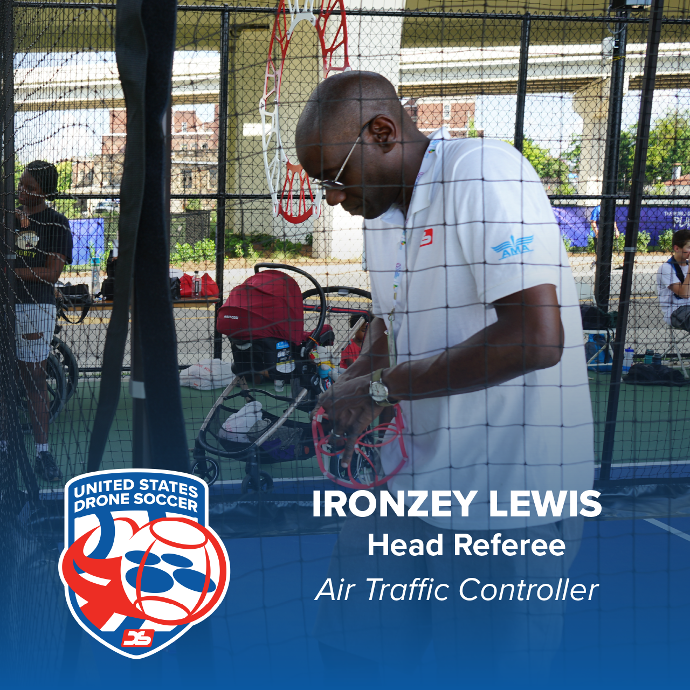 Ironzey Lewis served 10 years in the U.S. Air Force as an Air Traffic Controller, and now works as a civilian Tower Controller overseeing glider, skydiving, and powered flight programs at the U.S. Air Force Academy in Colorado Springs, Colorado. He has been in the drone hobby for almost 10 years. He's excited to share the aviation field with people who may not know how accessible (and fun!) it can be.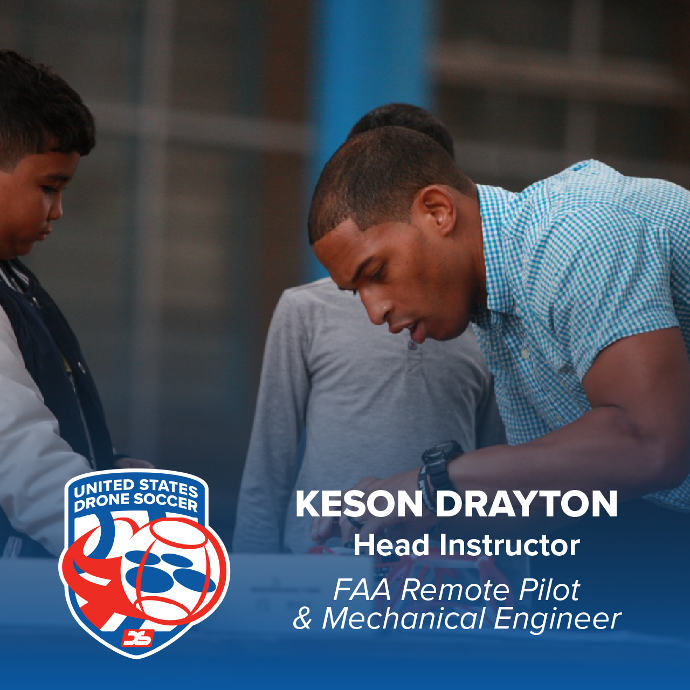 Keson spent seven years in the oil and gas industry as a mechanical engineer. He currently runs a Drone & Media Production company known as DFlight, which provides services from commercial videography to industrial inspections. He led the first Drone Soccer summer camps in 2021, and now supports new programs around the country.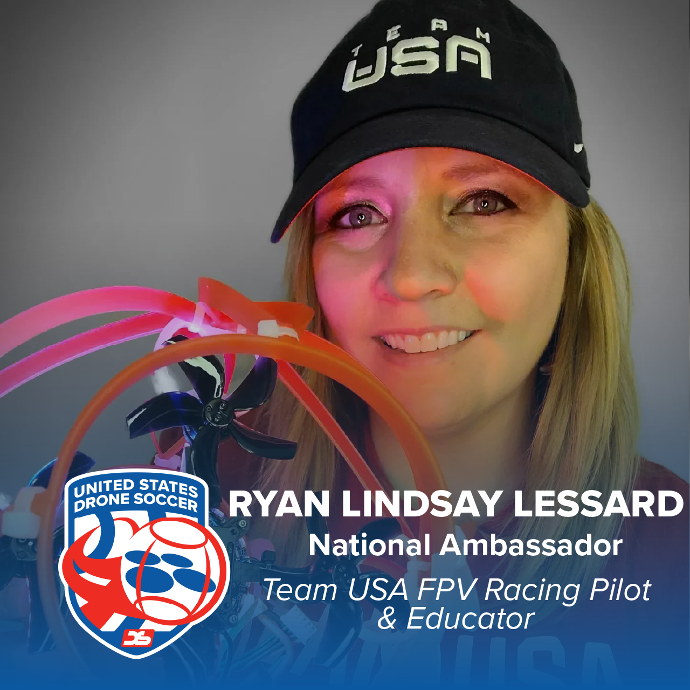 Ryan Lindsay Lessard is a teacher by day, racing and FPV drone pilot by night. She competes in the Drone Champions League and is a member of the all-female drone racing team, Mach 1. In July, she raced in The World Games 2022 as one of two pilots on the Team USA Drone Racing Team, the first time drone sports were included at the international multi-sport event.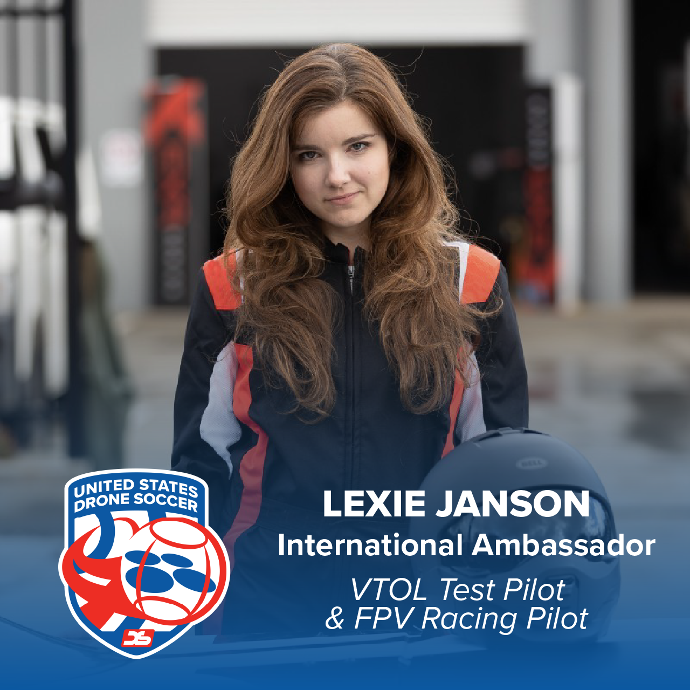 Lexie Janson is the only female flying car racing pilot in the world, an EVTOL test pilot, drone racing pilot, and content creator. With a background in drone racing, after winning the Polish and German master series she was crowned as Woman to Watch in UAS in 2017. In 2021 she joined Airspeeder as one of the first Flying Car Racing Pilots, later hired by Jetson as an EVTOL test pilot. ​